APP
---
ZwingerZ swingers app Andoid!
It also contains multi-language games with built-in erotic questions for users to compete against each other on the leaderboards.
See you in the app!
PRIZE ( Lifetime Free VIP Subscription )
The ZwingerZ application contains multi-language games with erotic questions.
The first 10 members who score 10 stars or more in any of the games will receive a free VIP subscription for life.
The lucky ones who make it, please send the achievement screenshot to the administrators…
All information… in Events.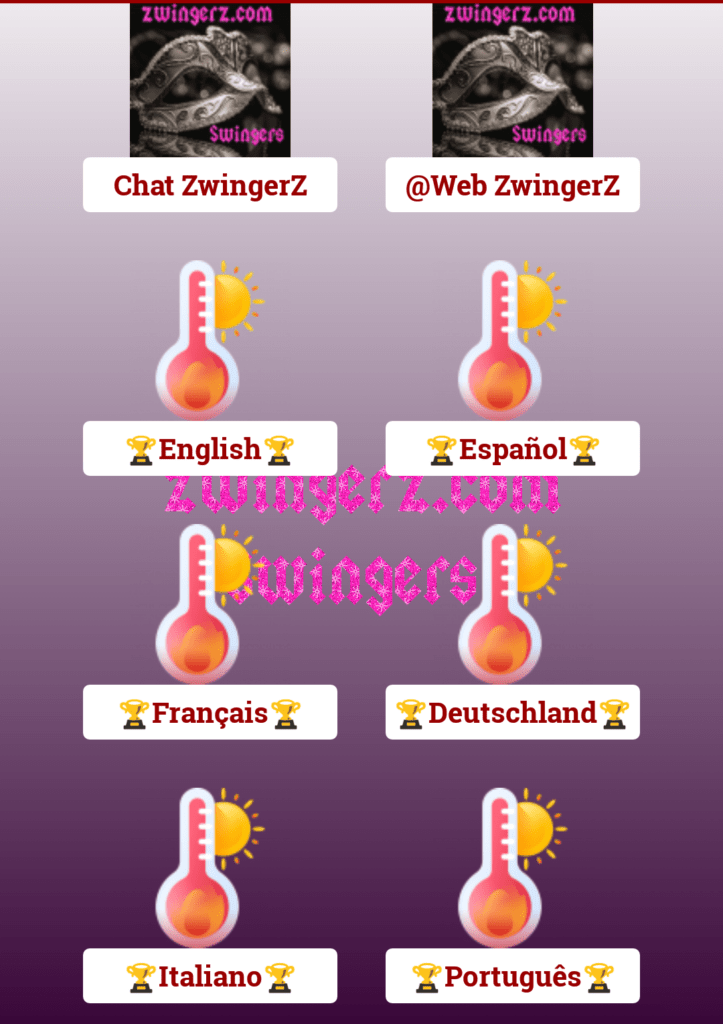 ---
---
---
Add your Sex Shop here 👇

Add your Swinger Club here 👇

---
---
---